intro
Today I received my #10 0.5mm FriXion Ball pens in 10 different colors against #2 0.7mm FriXions and I'm trying them with you on my Rocketbook executive size!
video
impressions
Overall I liked them!
For an optimal scansion might be necessary to optimize the Rocketbook app for color ink but after that has been done, these 2 are the results you are gonna get!
scansions
Optimized for Black ink

Optimized for color ink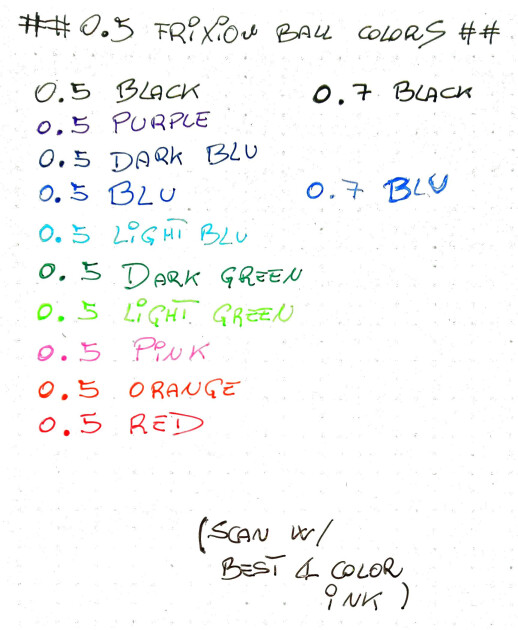 Scans licensed under Creative Commons Attribution v4
Download full quality
where to buy
I bought them on AliExpress during some sales, here the link to the exact product page: https://a.aliexpress.com/_va1GCC