Description
Calendar for 2023 created during a live-streaming event.
Days are in japanese with graphics.
It also includes a monthly planner.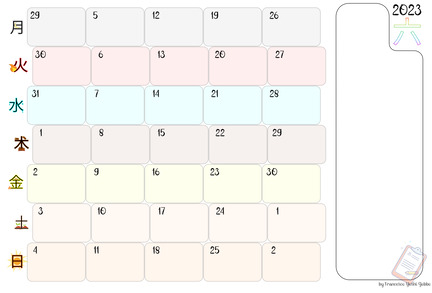 Live-stream
Legal info
License License a NoAttribution version
CC-BY-ND
The project can be used free of charge but no nerivatives can be created.
meaning the graphics cannot be extracted separately, as they are licensed differently.
Link to the licenses:
Where to download
You can download it by being a subscriber
or heading to the awesome archive 😊